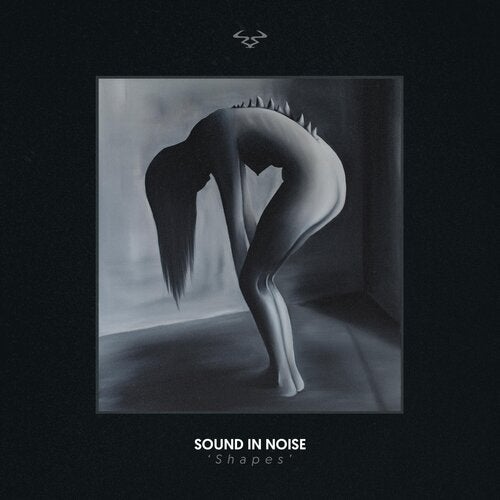 Style:
Drum and Bass
Quality:
MP3 320 kbps | FLAC Lossless
Date:
27/11/2020
Label:
RAM Records
Cat:
RAMMLP431. Sound In Noise, Marie Vaigla - Shapes [4:30]
2. Sound In Noise - Expert Killa [3:44]
3. Sound In Noise - Sugar Rush [5:25]
4. Sound In Noise - Cowards [4:20]
5. Sound In Noise, Daniel Levi Viinalass - Nights Like These [3:48]
6. Sound In Noise - Believe In Monsters [4:08]
7. Sound In Noise - Deep Inside [4:51]
8. Sound In Noise - Yo [5:48]
9. Sound In Noise - Magicman [5:48]
10. Sound In Noise, Marianna Ray - One By One [3:44]
11. Sound In Noise - Touch [4:58]
12. Sound In Noise, Jon Hazel - Space Cadet [4:43]
13. Sound In Noise - 13 [5:39]
14. Sound In Noise - Duppy Bass VIP [4:24]
15. Sound In Noise, Insct - Give It All [3:44]
Biography: Sound In Noise
Estonian dj/producer SOUND IN NOISE, formerly known as S.I.N, has spent years constructing his own position within the drum & bass scene. Although it was only recently that he was signed to twenty-five year strong, pivotal dance music imprint Ram Records; although when looking at his extensive history in the genre, it's easy to see why.
After many years being nominated as "Best DnB DJ in Estonia" on different forums and polls, listeners of national radio station Raadio 2 selected him to be "R2 DNB 2015 – DJ of the Year" in 2016, two years before his journey with Ram Records began
In 2002 SOUND IN NOISE and fellow producer Stare released Estonia's first drum&bass vinyl under the UK's own DSCI4. Next was his collaboration with Muffler "Bad Bwoy Sound VIP", which spiked interest after being played by Pendulum on their BBC Essential Mix. His next heavyweight partnership alongside Mutated Forms was the delivery of their single "Right Now", featured on Goldie's FabricLive compilation, diverting more attention towards SOUND IN NOISE. His remix of TC's "Have You" yet again garnered an overwhelming response, across both tastemakers, YouTube and Spotify, firmly stating his place amongst the genre's burgeoning newcomers.
SOUND IN NOISE's records have received spins by legends Andy C, London Elektricity, Pendulum, Drumsound & Bassline Smith, Calyx & TeeBee, Grooverider, TC, Friction, DJSS, DJ Hype, Ed Rush, and Optical. Alongside his debut releases, he's also featured in the rosters of powerhouses Don't Play, Shogun Audio, Hospital, Spearhead, Formation, Viper and Med School Music, as well as in the playlists of BBC 1 and BBC 1XTRA.
His Ram debut single "Duppy Bass / Rising Up" set the tone for his venture on the label, which was followed in quick succession by "What!" on their "Ram goes to Let It Roll" compilation EP and club smasher "Ping Pong" earlier this year. He was also asked to remix Jacob Plant's "About You" for BMG and has a host of reworks and original singles seeing daylight in the near future.
SOUND IN NOISE has lived a hectic musical schedule – proof of this is "SIN CITY", a drum & bass focused event series that's now running into its 15th year. Thanks to SOUND IN NOISE and co-host Eero Mander, over 150 unique d&b djs have found their way to Estonia, a country unique for its blossoming scene.
SOUND IN NOISE can is also available to listen to over both national and worldwide airwaves – his own regional 174bpm oriented radio show "Tramm ja Buss" on Raadio 2, alongside Estonia's genre ambassador, Raul Saaremets, has ensured his grassroots appeal. But he's now stretched his fan base into a worldwide audience, which is a testament to a decade's worth of hard graft and commitment to one of electronic music's most unforgiving subsets, whether he's mastering neuro, jungle, liquid or more commercial strains of drum & bass.
Listen Online
.
Dead Link? (REPORT 1-5 Days) ñîîáùèòü î ññûëêå íà ïåðåçàëèâ
Download for free music.