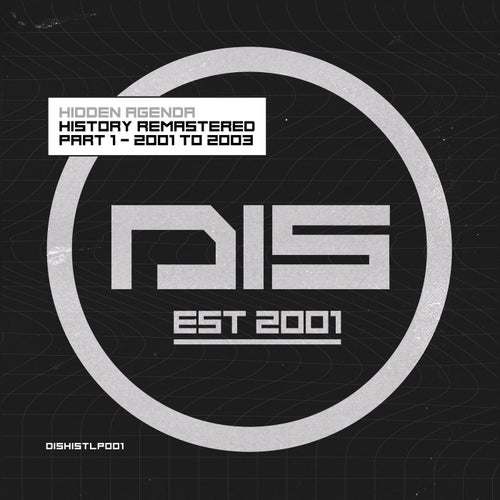 Style:
Drum and Bass, Jungle, Liquid-D&B
Release:
26/3/2021
Quality:
MP3 320 kbps | FLAC Lossless
Label:
Dispatch Recordings
Cat#
DISHISTLP001
We begin the start of a new series at Dispatch Recordings, with the first instalment of the 'History Remastered' project. Covering the very early days of the label, from 2001-2003, we have remastered the work of original label founder Nos - one half of the Hidden Agenda duo, the other half of course being Max Fresh. Some of this material now made available digitally for the first time ever.
Dispatch Recordings was started by the Hidden Agenda brothers in 2001, with the first release being DIS004. Dispatch 1-3 were Hidden Agenda releases on Goldie's seminal Metalheadz label, so Hidden Agenda continued the series via their own label Dispatch Recordings. Twenty years later, the time seemed perfect to revisit the label's history and give a selection of the best tunes from the formative years a brand new remaster.
Nos continues the Hidden Agenda project via his own productions, following his brother Max Fresh's untimely passing in 2016. Label owner and manager Ant TC1 has curated a selection of their very best work, the musical founding blocks of Dispatch given a timely, contemporary make over. Lovingly remastered by the collective talents of all involved at Black Science Labs Mastering, Labmaster Mastering and AT Mastering.1. Hidden Agenda — Quiet Days [Remastered] 7:04
2. Hidden Agenda — New Day [Remastered] 6:51
3. Hidden Agenda — Shut Down [Remastered] 6:03
4. Hidden Agenda — Chameleon [Remastered] 6:42
5. Hidden Agenda — 9.30 [Remastered] 6:10
6. Hidden Agenda — Soul Glo [Remastered] 7:25
7. Hidden Agenda — Culture [Remastered] 6:44
8. Hidden Agenda — Chase Sequence [Remastered] 6:02
9. Hidden Agenda — Daylight [Remastered] 6:20
10. Hidden Agenda — Believe Me [Remastered] 5:56
11. Hidden Agenda — Chameleon (Stress Level & Ant TC1 Remix) [Remastered] 6:28
12. Hidden Agenda — Culture (Polar Remix) [Remastered] 4:59
13. Hidden Agenda — Simpatico [Remastered] 7:48
14. Hidden Agenda — Believe Me (Acetate & Renegade Remix) 9:11
Listen Online
.
Dead Link? (REPORT 1-5 Days) сообщить о ссылке на перезалив
Download for free music.