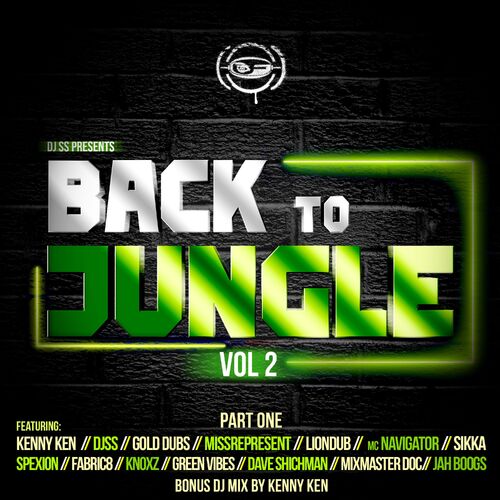 Style:
Drum and Bass, Jungle
Release:
2/4/2021
Quality:
MP3 320 kbps | FLAC Lossless
Label:
Formation Records
Cat#
FORMLP025D
Review
: It doesn't get more legendary than DJ SS' Formation Records, and the man himself has organised a fat, 56-track compilation that will take you back to jungle. This is part 1 of 3 parts, and at 20 tunes it's nothing to be sniffed at, featuring music from the likes of Kenny Ken, Dave Shichman, Sikki and Fabric8. The first of those has a track called 'Gimme Dat Roller' which is simply crazy, with a clean, penetrating percussion that flips and nods its head with flair; the bassline comes next, and it's a true creeper. 'Jah' by Fabric8 has a wicked, lounging reggae introduction that sets the stage for a jagged, spiking bassline that zips through the arrangement in a seriously catchy way. Seminal stuff.
tracks
20 / 2:22:41
DJ SS & Isaac Maya feat. Dvotion - Born in the Ghetto 4:57
Kenny Ken - Gimme Dat Roller 4:27
Dave Shichman & Mixmaster Doc feat. Dj Ss - I Can Taste Rain 6:09
Dj SS, Liondub & Jah Boogs - In These Times 5:10
Fleck feat. Shumba Youth - Carry Me Home 4:01
Sikka - Alright 3:45
Missrepresent & Artisan feat. Navigator - Calling All Junglists 5:23
GOLD Dubs - Time Machine 4:31
Dj SS & MC Sharpes - Lockdown (Jungle Mix) 3:22
Fabric8 - Jah 4:34
Erf - Heartbeat 3:28
Bader - Stand the Pressure 5:20
Spexion - Devotion 5:23
Greenlaw - Soundboy (DJ SS Reggae Mix) 4:35
KNOXZ - Cross Roads 5:09
G1 - Toast 4:31
Intencity - Wasteland 5:09
Green Vibes - Roots 6:20
J Square - I'm a Christian (DJ SS 2021 Remix) 5:21
Kenny Ken - Back to Jungle LP, Vol. 2 (Pt. 1) (Continuous DJ Mix) 51:15
Junglists are you ready..? We bring you part 1 of 'Back to Jungle Vol 2' on Formation Records, no jungle collection will be complete without it. With the entire project consisting of over 50 slammin Jungle tracks, we have instalment one ready and waiting.
We couldn't bring you such a special LP without marking the occasion properly, so 'Back to Jungle Vol 2' will be released across multiple media formats including; Digital, CD and of course the ultimate collectors dream, vinyl.
Part 1 of the LP sees a collection of heavyweight legends bring together some of the biggest jungle tracks of the year, alongside a host of carefully selected producers who have made this project one of the most anticipated Jungle albums of 2021.
Kicking things of is Drumsound & Basslinesmith with 'Let the bass kick. Released as part of the series of samplers in the run up the full release, 'Lets the bass kick' has been making waves for many weeks already.
Kenny Ken, one of the founding legends that has pioneered Jungle for over 30 years, joins the LP with 'Gimme Dat Roller'. You know what to expect from Kenny, nothing but the biggest and best tracks. 'Gimme Dat Roller' combines head grooving beats and slammin jungle bass to create just that.
We're not done there. Another legend, creating and running this entire project, DJ SS links up with Lion Dub & Jah Boogs for 'Int hese times'. With swagger filled flows from Jah Boogs, and SS and Lion Dub bringing the slickest jungle beats, this track will be filling the dancefloors of every club in the country.
Part one does not stop there. With tracks also featuring Missrepresent, Navigator and Ragga Twins + more, what are you waiting for? Listen to Part 1 in full now!
Listen Online
.
Dead Link? (REPORT 1-5 Days) сообщить о ссылке на перезалив
Download for free music.