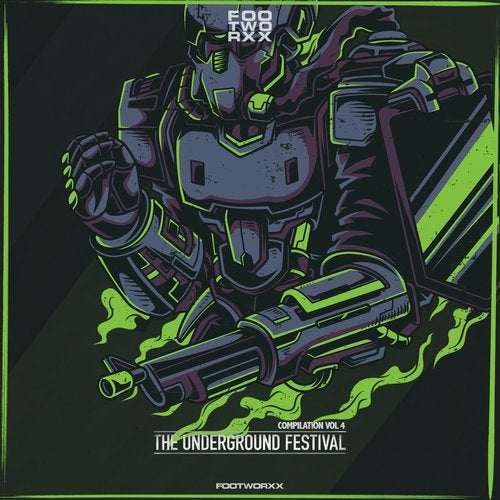 Style:
Hardcore
Release date:
27/02/2019
Format:
MP3
Quality:
320 kbps
Label:
Footworxx
Cat:
FWXXDIGI086Footworxx Militant Crew Ч Animal Game 4:35
NSD Ч Hai la noi (Edub Remix) 6:26
Insane S & Sandy Warez Ч Got It off Cokaine 3:44
Striker Ч Street Fight (The Punisher Remix) 3:53
Chok Dee & Loud Carnage Ч Bloody Fresh 3:41
A-Kriv & Dualcore Ч Jebemte Usta 3:41
Stolen Cult Ч The Underworld 4:36
Sandy Warez & Anouk-A Ч Let's Do It 4:16
X-Mind vs. Sihu Acroberial Ч Dance with Me (Antenora Remix) 5:02
Crime Scene Ч Fuck This Track 4:19
Mind Compressor & Jagger Ч Rage 5:06
Hardbouncer Ч Extraterrestrial 3:50
TerrorClown Ч Sing Me to Sleep Now 3:09
Treachery, Cik Ч Come Get Some 5:21
Murder Tribe Ч Kill and Crucify 4:13
Versattchio Ч Mudflood 4:03
Iridium Ч Geistgang 3:56
Alterated Ч Phenomenon 2.0 4:28
Mokushi Ч Ego Death 5:46
OGM 909 & Treachery Ч Frequency of the Beast 4:05
Insanity & The Freaky Bastard Ч A Horror Story 4:16
Illegal Brother Ч Let's Get Fuck Up 4:48
Hook Kick Ч Hook Kick 5:34
DareDevil & Cyberwaste Ч Check 3:28
D1VERGED Ч We Are Lost 4:46
Insanity vs. Daredevils Ч Addicted to Bass 5:01
Brainrape Ч F#ck What U Heard 5:26
Dedicator Ч Die 3:40
Frenchkillerz Ч Made Me Do 5:26
Himoteck Ч Killah 4:19
Brains Fury feat. Mentally ill, Mentally Ill Ч Hate 4:57
La Casa De Hardcore Ч Your Casa. 4:12
online
скачать
Dead Link? (REPORT 1-5 Days) сообщить о ссылке на перезалив
Download for free music.