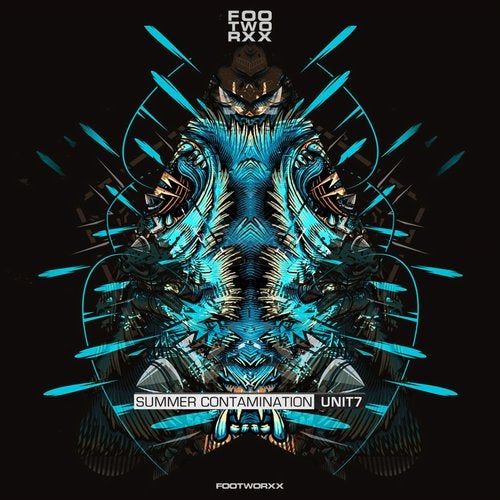 Styles.
Hardcore / Uptempo
Album date.
08/07/2019
Format.
mp3
Quality.
320kbps
Label:
FOOTWORXXХ The Satan Ч Jump 5:04
Х eDUB Ч Stfu 4:52
Х Detest Ч Venom 5:09
Х Sandy Warez/Anouk-A Ч Sunbeam 5:03
Х Versattchio Ч Fuck Er'body 3:55
Х Sandy Warez/Chok Dee Ч Chocolat corsé 4:21
Х Insane S Ч I Make Fucking Noise 4:25
Х The Punisher Ч I Hate Everyone (Fullburst Remix) 4:14
Х Miss Enemy/Mc Core Ч Never Fade 4:20
Х Sandy Warez/The Freaky Bastard Ч Neo Geo 4:22
Х Illegal Brother/Tigro Ч Lick It 3:47
Х Strobcore Ч The Price to Be a Warrior 5:24
Х X-Mind/Lab-E Ч Scream Louder 4:36
Х Crime Scene Ч Retro Adventure 4:18
Х Bore Ч Drop T.S 3:48
Х The Punisher Ч Go Low (Hardbouncer Remix) 5:14
Х Unicorn On Keta Ч Keta on Unicorn 3:01
Х The Slayer Ч Let's Fuck 4:25
Х Ender Ч Smash the Baby 3:46
Х Evolver Ч Crystal Blue 4:57
Х Revolxist Ч Mainstream Never Die 4:01
Х Daredevil Ч Terror Within 4:04
Х Alterated Ч Back Down 3:52
Х Drastic Ч Drasticamente 2:57
Х The Victim/La Casa De Hardcore Ч Hanging Out 4:18
Х Warmonger Ч Desabafo 3:09
Х Sythys Ч Still High 4:36
Х Outsider/Himoteck Ч Mf Mad Man 3:58
Х Psychoweapon Ч Gunpowder 3:59
Х Industrial Twins Ч Rage 3:00
Х Audio Assault Ч Nothing Left 3:38
Х Himoteck Ч Everybody Get Mainy 5:12
Х Kay Mo/The Trickster Ч Brutalizors 4:22
Х Chaos Project Ч Chaos Project 4:41
amazon
Dead Link? (REPORT 1-5 Days) сообщить о ссылке на перезалив
Download for free music.