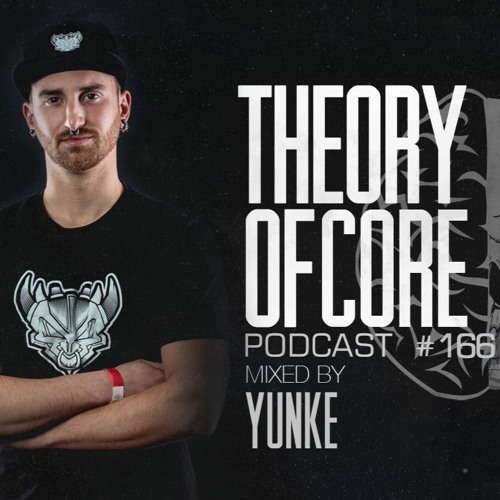 Style:
Gabba, Hardcore, Uptempo
Quality:
MP3, 320 kbps
Rar:
117 Mb
Release:
1/05/2020
Tracklist
Meet the exclusive podcast from the Spanish producer, resident of the Belgian label Triple Six Records - YunKe. Soon we are waiting for the second studio album from Sergio, you will hear many new tracks right now.
1. The Stunned Guys & Tommyknocker Ц Make Your Choice (YunKe Edit)
2. XTC Ц Drop That Kick
3. Angerkill & Cyborg Ц ID
4. MBK & R3T3P Ц Heart Attack
5. eDUB Ц No Prisioners (YunKe Remix)
6. Soulblast Ц The Process
7. YunKe Ц ID
8. YunKe & Extrasensory Perception Ц ID
9. Angerkill & Hell Division Ц Drug Store
10. R3T3P & YunKe Ц ID
11. YunKe Ц ID
12. Mind Compressor Ц 6.1.9
13. Unikorn On Keta Ц Tarzan
14. Insane S Ц The Madness
15. YunKe Ц ID
16. YunKe & MBK Ц You Dont Scare Me
17. Unikorn On Keta Ц K On My MInd
18. Partyraiser & MBK Ц Destroy The Subs
19. YunKe Ц ID
20. Hatred Ц Partyraiser Mash-Up
21. YunKe & C4Strings Ц ID
22. Cryogenic Ц Total Terror
23. Unikorn On Keta, YunKe & Angerkill Ц Keta Warriors
24. Deadface Disorder Ц Burst of My Guns
25. eDUB Ц 1,2,3 Hakken (Angerkill Edit)
26. YunKe Ц ID
27. YunKe Ц Johnny
28. YunKe Ц Umbrella Corp
Online
Dead Link? (REPORT 1-5 Days) сообщить о ссылке на перезалив
Download for free music.