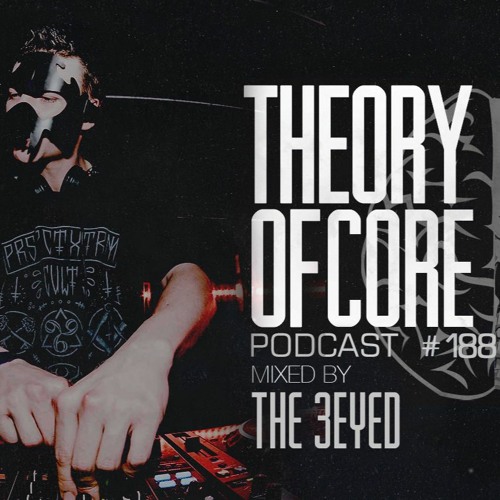 Style:
Gabba, Hardcore
HQ:
MP3.320kbps
Zip:
134 Mb
Release:
29/12/2020
tracklist
01. The 3Eyed Ч Simple Mathematic
02. Noize Suppressor Ч Bouncing In The Ghetto
03. eDUB & The Straikerz Ч IТm Fury
04. Tha Playah & Ophidian Ч Return To Greatness
05. Tears Of Fury & D-Element Ч Monster
06. Dither Ч Look Alive
07. eDUB Ч Criminals
08. Angerfist & MC Jeff Ч Who Still Cares? (Tears Of Fury Remix)
09. DJ Mad Dog Ч Laughing Loud
10. Nosferatu Ч The Hood
11. Bodyshock Ч I Am Death (Tears Of Fury Remix)
12. Nosferatu Ч Relentless
13. Densha Crisis & Tymon Ч Garlic
14. The 3Eyed Ч Work It
15. DJIPE & Synaptic Memories Ч Press Q To Win
16. Skinrush & Invaissor Ч Back With Hardcore
17. Penta Ч Hiphop Drop (Gangsta VIP)
18. Dolphin Ч The Death Of Theokoles (The 3Eyed Remix)
19. DJIPE Ч Constantly Consuming
20. Bloodpeak & Koozah Ч MF Mainstream
21. Dither & Igneon System Ч Murder Shit
22. Detest Ч Freak Street
23. Wreck Reatlity Ч Dance With The Devil
24. The 3Eyed Ч Kinky Kinski
25. Restrained & D-Fence Ч Drugz In Ya Eardrum
26. Detest Ч Happy Rave Mash-Up
27. The Satan Ч Demolition
28. The 3Eyed & Crime1Minister Ч Mad Meditations
29. Angerfist Ч Still Pissin Razorbladez
30. Dr. Peacock & Le Bask Ч Trip To Dreamland
31. The Satan Ч I See My Demons
32. Exagon & Goblin Ч Attack The Floor (Bloodpeak Remix)
33. The Satan Ч Guns In Our Waist
34. The 3Eyed & DJ Terror Ч Initial Line Sequence
35. Dolphin Ч Heavy Hitter
36. The Outside Agency Ч Shadow Circle
37. Detest Ч You CanТt Break Me (Penta Remix)
38. The 3Eyed Ч Still A Rebel
39. The Satan Ч Cry
40. Skinrush Ч Torture
41. Detest & Tripped Ч Hardcore To The Penis XL
42. Miss K8 Ч Up In Smoke
43. Detest Ч My Art Is Destruction
44. The 3Eyed & Bratkilla Ч Multiple Stab Wounds
45. Hellfish Ч Fuck The Dancefloor
Listen Online
.
Dead Link? (REPORT 1-5 Days) сообщить о ссылке на перезалив
Download for free music.