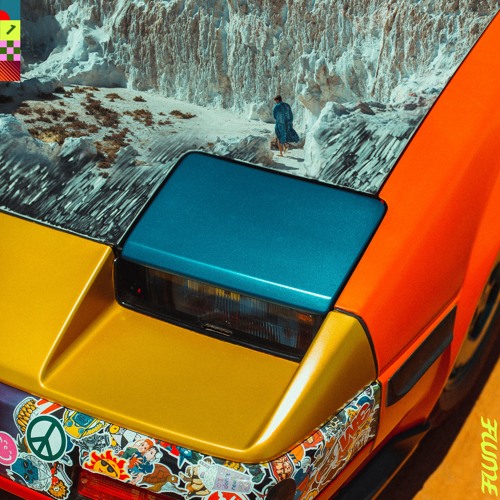 Style:
ChillTrap, Trap
Release date:
20/03/2019
Format:
MP3
Quality:
320 kbps
Label:
Future Classic
Один из прародителей стиля трэп, фьюче-бэйс австралийский музыкальный продюсер Flume объявился после двухлетнего затишья с новым микстейпом. "Hi This Is Flume" – это смесь хип-хопа, электроники и альтернативы в 17 новых треках, которые объединены в один микс и сопровождаются красочным визуалом от Джонатана Завады. В записи микстейпа приняли участие Jpegmafia, Sophie и Slowthai.
"Смысл быть артистом - это смысл быть самим собой. Не для того, чтобы доставлять другим людям удовольствие, а для того, чтобы создавать вещи, которых не существовало до тебя. Именно следование собственным инстинктам привело меня туда, где я сейчас нахожусь. И я хочу создавать вещи, которые звучат как ничто другое в этом мире." 01. Flume — Hi This Is Flume 0:29
02. Flume — Ecdysis 1:45
03. Flume/HWLS/slowthai — High Beams 3:24
04. Flume — Jewel 3:14
05. Flume — ╜φ°⌂▌╫§╜φ°⌂▌╫§╜φ°⌂▌╫§╜φ°⌂▌╫§╜φ°⌂ 0:34
06. Flume — Dreamtime 2:15
07. Sophie — Is It Cold In The Water? (Flume & Eprom Remix) 4:47
08. Flume/JPEGMAFIA — How To Build A Relationship 3:05
09. Flume — Wormhole 2:22
10. Flume/Sophie/Kučka — Voices 1:55
11. Flume — MUD 1:29
12. Flume — Upgrade 1:47
13. Flume — 71m3 1:20
14. Flume — Vitality 1:39
15. Flume — Daze 22.00 2:16
16. Flume — Amber 2:24
17. Flume/EPROM — Spring 3:37
itunes
soundcloud
Микстейп австралийского электронщика был анонсирован чуть больше суток назад, но это не помешало ему встретить ажиотаж со стороны слушателей, которые дождались премьеры релиза на YouTube и других площадках. В отличие от предыдущих своих работ, на этой у музыканта нет большого количества приглашенных исполнителей, даже наоборот – список очень скромный. В целом работа обязательно порадует любителей качественной инструментальной электроники, потому что проект вовсе не звучит как что-то коммерческое. В записи проекта приняли участие Sophie, Jpegmafia, Slowthai и Kučka.
Dead Link? (REPORT 1-5 Days) сообщить о ссылке на перезалив
Скачать альбом.
Категории
Новинки Басс Музыки
Теги
Album
,
Bass
,
Big Beat
,
Breakbeat
,
Breaks
,
Brostep
,
Carnival
,
Crossbreed
,
Darkstep
,
Deathstep
,
Deep Dubstep
,
DJ C-LeeN
,
Dj Gvozd
,
Drum and Bass
,
Drumstep
,
Dubstep
,
Future Bass
,
Future Beats
,
Future Garage
,
Garage
,
Glitch Hop
,
Grime
,
Hardcore
,
Hardstyle
,
Intelligent DNB
,
Jump Up
,
Jungle
,
Lady Waks
,
Liquid funk
,
Melodic Dubstep
,
Midtempo
,
Moombahton
,
Neurofunk
,
Oldschool Drum and Bass
,
Pirate Station
,
Progressive Breaks
,
Riddim
,
Russian Drum and Bass
,
Soulful Drum and Bass
,
Techstep
,
TOP 100
,
Trap
,
Uk Garage
,
vocal drum and Bass
,
брейкбит
,
брейкс
,
дабстеп
,
драм энд бейс
,
Трэп
,
Хардкор
Показать все теги