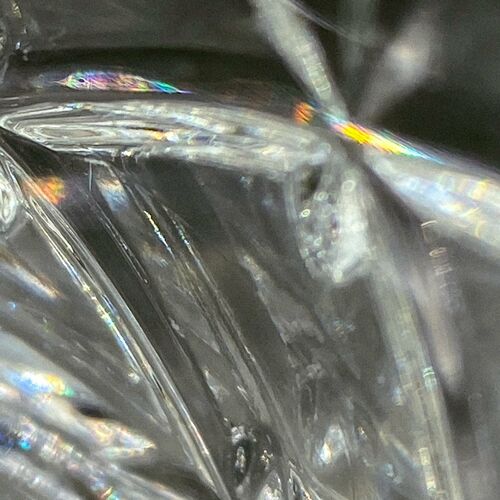 Style:
Future Garage, ChillTrap, Uk Garage, Trap, Bassline
Date:
21/08/2020
Quality:
MP3 320 kbps
Label:
BMG Rights ManagementJuxtaposition is a collision of UK garage influenced rhythms and dreamy yet bold synth motifs mixed with semi-acoustic instrumentation. Binded together with soft R&B hinted vocals and lyrics that express a longing for a solution to the doubt and hardships of a musician.
This EP is a collection of songs and textures that feel like they are closer to myself. Up until this point I felt like my music was missing a piece of my own identity as it always felt like it wasn't fully my own expression. But finally I caught the right path, and these songs are the beginning of a future that will be more pure.
Lyric wise, this EP translates the transition I was in during the making of these songs. I felt more freedom in terms of creativity, but with that there also came a lot of uncertainty. Sometimes, it's hard coping with that and I get stuck in a though cycle that isn't ideal. Luckily, I went back to basics and started being more positive, which I'm super thankful for because otherwise these tracks would have never gotten to see the daylight.
Sound wise, it's inspired by a lot of sounds from the UK that, especially rhythmic choices. I have always been attracted to all the sounds that came from the UK since I was little. The kicks and other drums are all pretty J Dilla and Burial inspired. I also added my way of songwriting to genres that typically don't have prominent vocals in them, which creates a fun dynamic. Also, another sonic choice that I make a lot, is that I try to find the boundaries of where my synths are not too dark, but also not too bright to sound corny of harsh. Which is always pretty hard but fun to find that sweet spot.
• EAUXMAR - Not An Intro 0:49
• EAUXMAR - Juxtaposition 3:04
• EAUXMAR - Kasybo Joy 3:55
• EAUXMAR - Opal 3:28
• EAUXMAR - Given Away / Given Back 2:48
• EAUXMAR - Hyalite 2:50
Listen Online
.
Download for free music.
Категории
New Bass Releases.
Теги
3D Stas
,
Agressor Bunx
,
Album
,
Alex Wicked
,
APHRODITE
,
Audio
,
Bad Syntax
,
BCee
,
Bes
,
Black Sun Empire
,
Break
,
Bryan Gee
,
Calibre
,
Cam Lasky
,
Camo and Krooked
,
Code Pandorum
,
Command Strange
,
Conrad Subs
,
Counterstrike
,
Current Value
,
Cutworx
,
D-Sabber
,
DC Breaks
,
Deekline
,
Derrick
,
Detach
,
Diplo
,
DJ C-LeeN
,
Dj Hornet
,
DJ Hype
,
DJ Profit
,
DLR
,
DRS
,
Drumsound and Bassline Smith
,
Duoscience
,
Ed Solo
,
Electrosoul System
,
ENEI
,
Excision
,
Fabio
,
Floyd The Barber
,
Forbidden Society
,
Fred V
,
Friction
,
Furney
,
Goldie
,
Grafix
,
Greekboy
,
Grooverider
,
Gydra
,
HYBRID MINDS
,
Intelligent Manners
,
John B
,
Kasper
,
Keeno
,
Krewella
,
L 33
,
Lady Waks
,
Let It Roll
,
London Elektricity
,
LOWRIDERZ
,
Mage
,
Mechanical Pressure
,
Mefjus
,
Metrik
,
Miss Mants
,
mSdoS
,
nCamargo
,
Need For Mirrors
,
NELVER
,
Neuropunk
,
Noisia
,
Ozma
,
Pirate Station
,
Pola and Bryson
,
Prodigy
,
Random Movement
,
Rene LaVice
,
Rossum
,
Shade k
,
Shiny Radio
,
Signal
,
Skrillex
,
SkyLabCru
,
SPY
,
Stanton Warriors
,
STATE OF MIND
,
STUNNA
,
Surreal
,
Technimatic
,
Teddy Killerz
,
TeeBee
,
Tonika
,
TOP 100
,
Truth
,
Under Break
,
Windom R
,
Yellow Claw
,
ZARDONIC
,
Zero T
Показать все теги