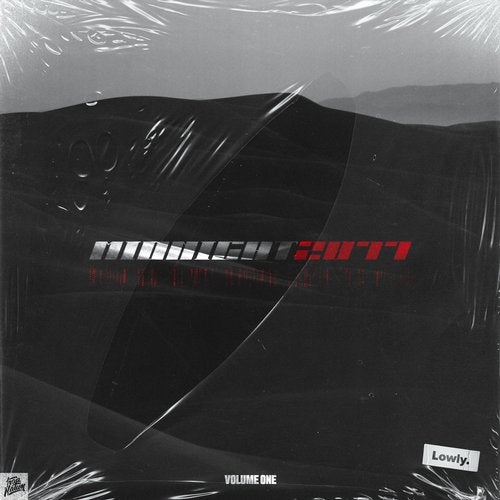 Style:
Trap
Date:
25/09/2020
Quality:
MP3 320 kbps
Label:
Trap Nation & Lowly"Comprised of 17 brand new tracks, MIDNIGHT2077 is chock full of newcomers ready to impress Trap Nation and Lowly's 29 million-plus audience. Each tune has a futuristic, sci-fi feel directly inspired by CD Projekt's highly-anticipated video game Cyberpunk 2077. Though each included song has been written by various artists, the cohesiveness of the compilation is never lost. Trap Nation and Lowly have truly outdone themselves when it comes to MIDNIGHT2077. " - Niko Sani, EDM.com
- "MIDNIGHT2077 is a compilation consisting of some of the most talented and genre-defying artists in the wave scene. Created by Trap Nation and Lowly, MIDNIGHT2077 is a cyberistic brand that focuses on developing and spreading awareness for the wave culture." - Andre Benz, founder of Trap Nation & Lowly.
- "Wake Me Up" by Kim & Affectwave is the grooviest of the lot, opening with a heavily digitized vocal followed by warbling basses and bright synth stabs. Their second installment on the compilation, "Undercover," feels somewhat like a follow up to "Wake Me Up." The song feels much warmer overall and brings in even more energy. While this compilation features many different artists, Kim & Affectwave truly stand out.
- Smokefishe's tune "Reflection" is one of the most complex offerings on the compilation. It's slow, distorted intro leads into a complex flurry of instruments that will have almost any listener saying 'whoa.' "Night City" by shxde is bound to be a favorite, with powerful, head-nodding kicks and classic trap screeches.
- Trap Nation and Lowly are some of the most consistent when it comes to curating music from incredibly talented newcomers. As this is only the first iteration of their new MIDNIGHT2077 series, we can't wait to see what they bring to the table next time around.
• Niteboi - Don't Like (Enjoii Remix) 3:35
• Sweeper, Dyzphoria - Onward 4:51
• Ytho - Nightrider 2:48
• Kim, Affectwave - Wake Me Up 3:19
• Juche - Synergy 3:22
• Bafu - Tempest 3:44
• Sweeper - laminar flow 2:53
• Ktrek - Omsaya 3:07
• Kim, Affectwave - Undercover 3:22
• Smokefishe - Reflection 3:27
• Brothel, Deadcrow - Mirae 2:14
• Data_haven - Digital Volition 3:40
• shxde - Night City 3:20
• Bafu - Fade 2:44
• Altare - Flight 3:32
• Hyperforms, SBU - Heartbeat 3:32
• Deadcrow - Control 3:53
17 / 57:23
Listen Online
.
Download for free music.
Категории
New Bass Releases.
Теги
3D Stas
,
Agressor Bunx
,
Album
,
Alex Wicked
,
APHRODITE
,
Audio
,
Bad Syntax
,
BCee
,
Bes
,
Black Sun Empire
,
Break
,
Bryan Gee
,
Calibre
,
Cam Lasky
,
Camo and Krooked
,
Code Pandorum
,
Command Strange
,
Conrad Subs
,
Counterstrike
,
Current Value
,
Cutworx
,
D-Sabber
,
DC Breaks
,
Deekline
,
Derrick
,
Detach
,
Diplo
,
DJ C-LeeN
,
Dj Hornet
,
DJ Hype
,
DJ Profit
,
DLR
,
DRS
,
Drumsound and Bassline Smith
,
Duoscience
,
Ed Solo
,
Electrosoul System
,
ENEI
,
Excision
,
Fabio
,
Floyd The Barber
,
Forbidden Society
,
Fred V
,
Friction
,
Furney
,
Goldie
,
Grafix
,
Greekboy
,
Grooverider
,
Gydra
,
HYBRID MINDS
,
Intelligent Manners
,
John B
,
Kasper
,
Keeno
,
Krewella
,
L 33
,
Lady Waks
,
Let It Roll
,
London Elektricity
,
LOWRIDERZ
,
Mage
,
Mechanical Pressure
,
Mefjus
,
Metrik
,
Miss Mants
,
mSdoS
,
nCamargo
,
Need For Mirrors
,
NELVER
,
Neuropunk
,
Noisia
,
Ozma
,
Pirate Station
,
Pola and Bryson
,
Prodigy
,
Random Movement
,
Rene LaVice
,
Rossum
,
Shade k
,
Shiny Radio
,
Signal
,
Skrillex
,
SkyLabCru
,
SPY
,
Stanton Warriors
,
STATE OF MIND
,
STUNNA
,
Surreal
,
Technimatic
,
Teddy Killerz
,
TeeBee
,
Tonika
,
TOP 100
,
Truth
,
Under Break
,
Windom R
,
Yellow Claw
,
ZARDONIC
,
Zero T
Показать все теги